How to choose between AquaWeave™ Woven Vinyl and EVA?
Two of the hottest flooring trends for boat interiors are woven vinyl and EVA. How do you decide what's best for your boat and your boating lifestyle? Both are products that will work, but there are a lot of factors to consider before deciding.
Not to worry, this blog will explain the differences and help you determine which product fits best with your boating needs.
Picture your boat. Some questions to consider initially:
What is currently on the floor – directly glued flooring or drop-in mat over a fiberglass floor?
What type of boat do you have – is it a pontoon, a ski/wake boat, or a cruiser?
Is your style a soft flooring or harder finish? What feels good to you underfoot?
How do you use your boat? Are you the hang back chillin' kind of boater or the super active water sport kind of boater?
Are you in it for the long haul with this boat or are you getting ready for an upgrade?
All About AquaWeave™ Woven Vinyl
Corinthian Marine's AquaWeave™ Woven Vinyl can be adhered directly to the boat floor, or it can be precision cut and finished for a drop-in AquaMat®. It is the most versatile flooring in the market.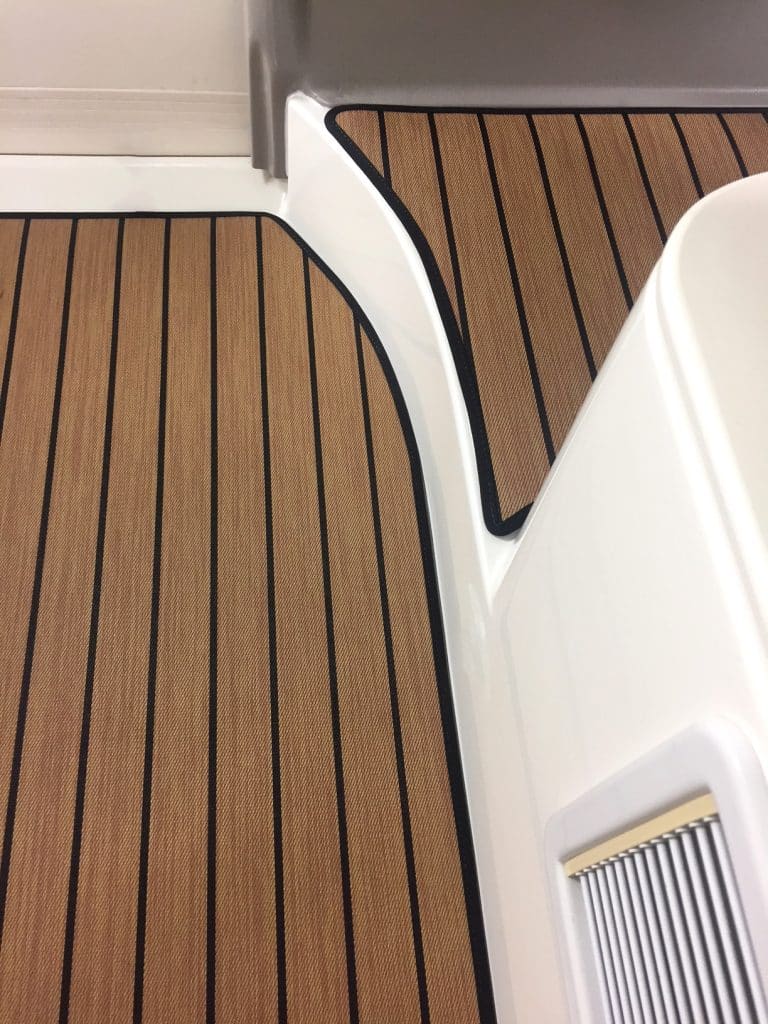 The woven vinyl offers luxe styling, does not absorb water, and provides excellent coverage bow to stern. Since it is engineered for the marine environment, this boat flooring withstands all the things that you throw at it: resists staining and mildew; does not dent, pull or pill; and is easily removable when, and if, replacement time comes.
All About EVA
EVA flooring is a completely different style of flooring. It is the most expensive in the market today but has become very popular because it provides unique styling and provides cushion underfoot. The designs, because of width limitations, are created in pieces making it more complicated to install. The pieces must fit together like a puzzle, or the overall design will be off, making it difficult to custom fit to your boat.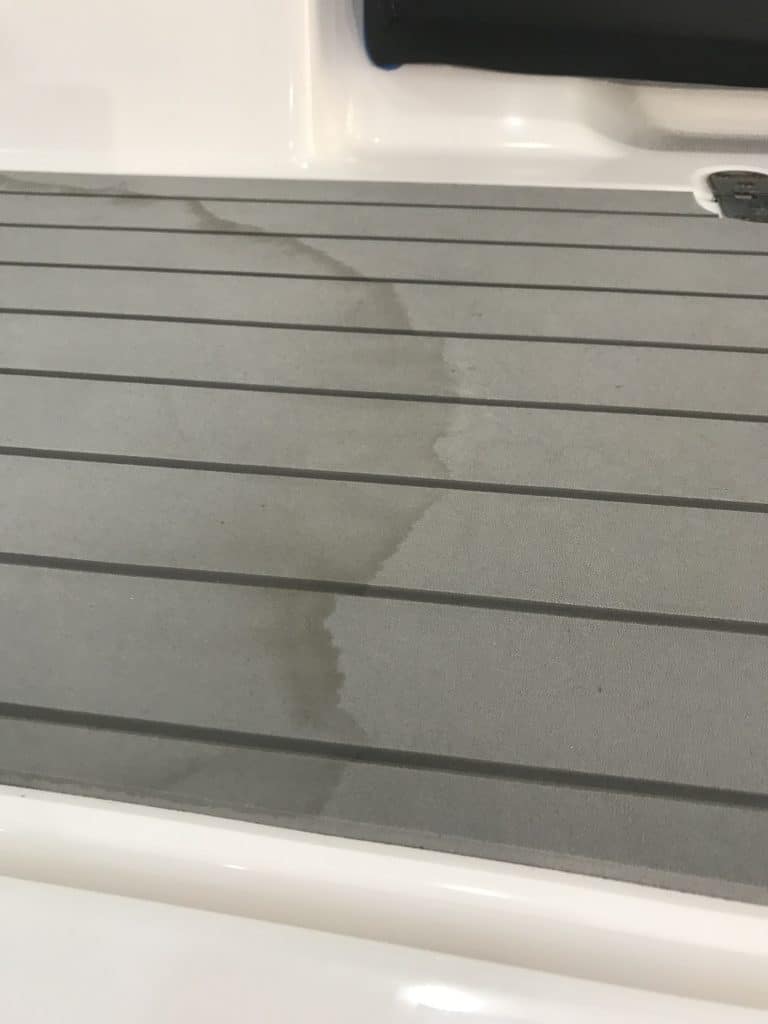 While EVA is manufactured to be outside, it does not hold up to frequent activity within the boat. It scars easily, dents, and absorbs stains rather than resisting them. When it comes time to replace a piece or pieces, it is challenging to find only the replacement piece(s) you need, rather than the entire floor. EVA flooring also is exceedingly difficult to remove, therefore it may not improve your boat's resale value. If you do manage to get a piece of it off the floor, the residue left behind by the adhesive often requires harsh chemicals or complicated tools to remove.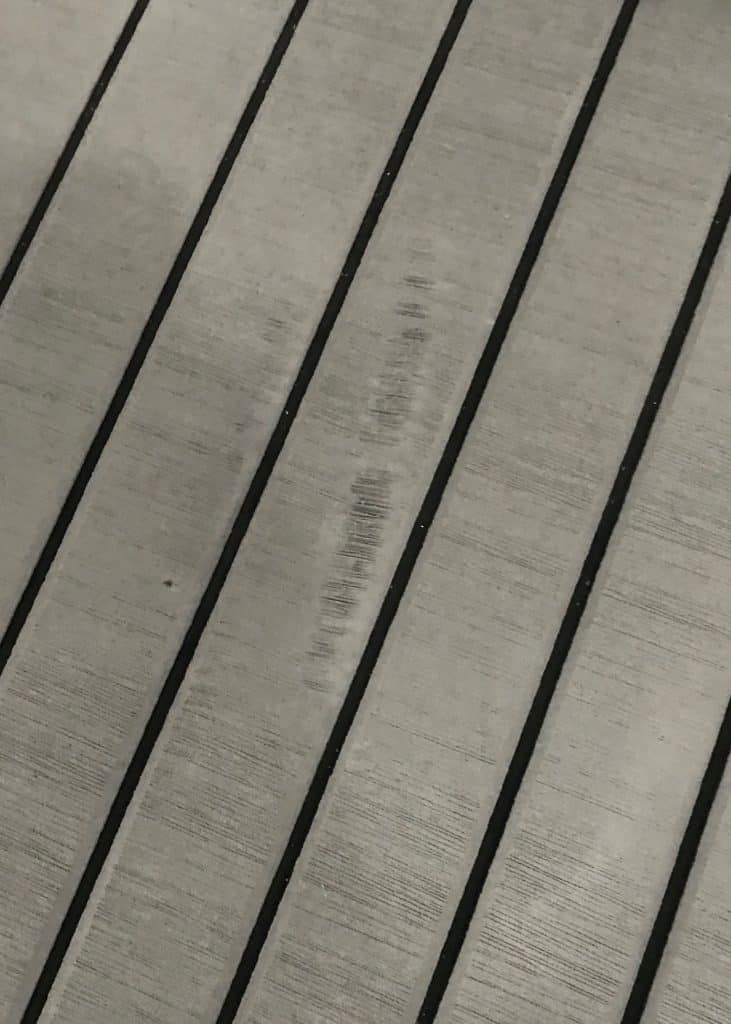 Now you have some background on the two most popular styles of boat flooring available today. Weigh the pros and cons of each while considering your personal boating lifestyle. Corinthian Marine provides styles and options to fit your need. Contact us today to begin work on upgrading your boat for the latest season.