If you would like local expertise, you can find the nearest boat flooring dealer by entering your zip code (eg "97217").
Benefits of Becoming a Dealer

Get brand recognition. As a qualified dealer, you will be featured in our "Find a Dealer" locator as a Certified Dealer for customers looking for local expertise or additional services.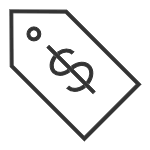 Eliminate the middle man. Qualified dealers have access to marine flooring at manufacturer pricing.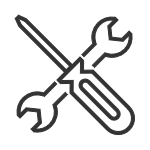 All new dealers will qualify for our Captain Rewards program. Members receive cashback, special incentives and offers, and access to all of our products as well as our World Class Production Team.
Promote Corinthian and we will promote you!
Becoming a Corinthian Marine Dealer lifts you above your competition by giving you access to the premier marine carpet and flooring available. We will include you in our dealer locator once you have hit $1500 in annual sales. Until then, signing up allows you access to special products & pricing not available to the public.
Customers know the name AquaMat® and they know it means quality. Corinthian goods and craftsmanship, combined with personalized service and follow-through, means you can increase profitability and maximize productivity during your busy season. Never turn down a client again!!
Corinthian's boat carpeting and AquaMat® products stand apart in marine flooring.