Decorating your boat for Halloween
Dockside Trick or Treating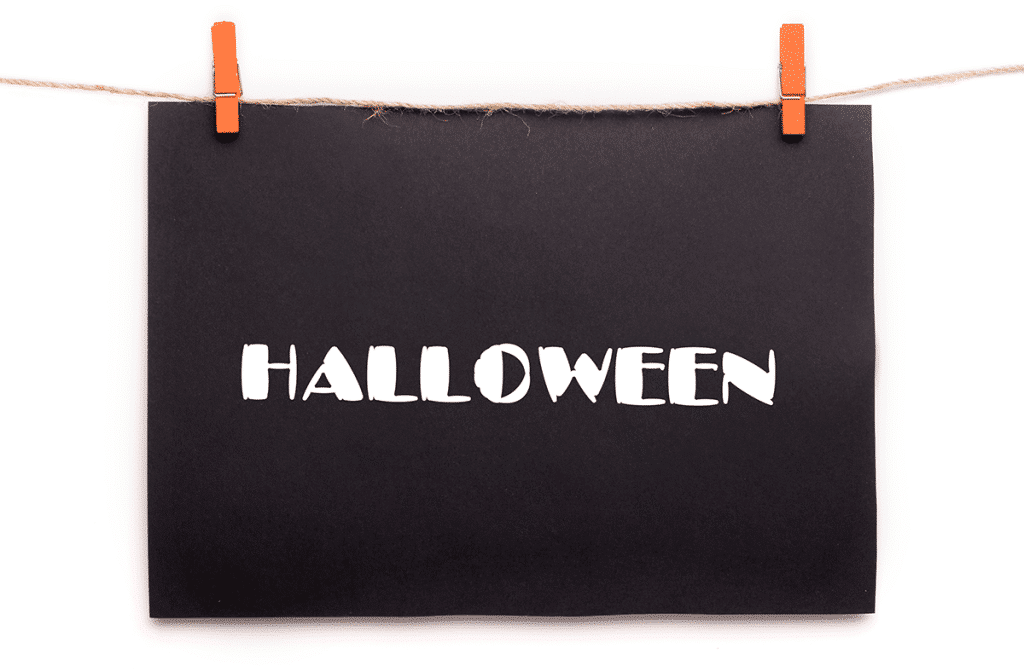 It is that time of year where kids and grown-ups across the United States play dress up with costumes ranging from cute and clever to ghoulish and downright scary.  Adding to the festive celebrations, folks go all out decorating their homes inside and out in effort to offer the creepiest, most frightening Halloween experience in the neighborhood.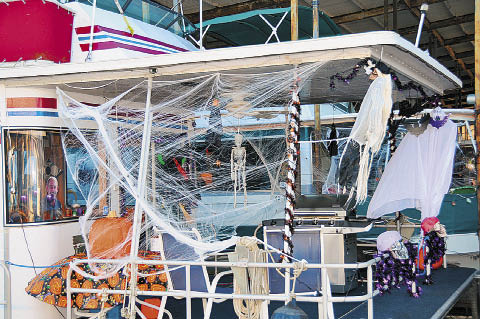 Of course, yacht clubs, boat groups, marinas, private lakes, and waterways join the fun with dockside trick or treating where you can bring the kiddos for a little boat to boat candy haul.  Decorating your boat for Halloween can be as exciting as dressing up your yard – possibly even more fun.  Remember not to use any open flames but other than that the sky is the limit!  If you would like to participate in the excitement this year, consider most anything you would use in your yard would work on your boat as well. The following is list of suggestions to help you get started:
·         Pumpkins are a must! You can carve them, draw faces on them, or paint them in different colors
·         Scarecrows can be pretty scary if done right or you could go old school and create a ghost to hang using a white bed sheet (cut holes for the eyes) and a beachball
·         Spiderwebs can be arranged across different areas of the boat, you can go all out and buy the ones that glow in the dark
·         Skulls are terrifying, skeletons as well, set one in the captain's seat
·         You can go all out creepy and put a few stuffed or plastic rats on the dock and seats; black cats, ravens and spiders also add a nice touch to the creep factor
·         Black sheets work well to cover any areas not decorated, or tatter the ends and drape them around
·         Don't forget Styrofoam tombstones, there could be bodies buried on your boat, right?
·         If you have electrical: little string lights, a fog machine and inflatables will add the ultimate touch to your Halloween scene
·         Have a stash of glow sticks or necklaces to hand out to the little ones
·         Scary music is a necessity and will add to the ambiance to the event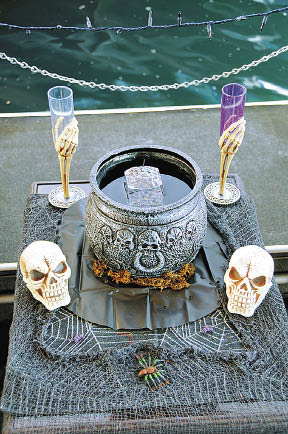 Use your imagination there is no wrong way to go, only crazy good spirited fun.  In preparation for the big night, load up on candy as you will want to be well stocked for the masses.  You could go for it and pick up some full-size candy bars, that would certainly establish your boat as the one not to miss.  Taking it another step further, offering adults festive libations will secure your spot in Halloween celebratory infamy. The kiddos and grown-ups alike will have a Spooktacular time!
There are so many ways to decorate and so many cool items available to set the stage – just add in your own creativity and it's easy to have a spooky decked out boat. Remember to take lots of pictures so you can share with fellow boaters as well as have a memory to re-create next year!