HOW TO CHOOSE BETWEEN MARINE CARPET AND WOVEN VINYL
How to Choose Between Marine Carpet and Woven Vinyl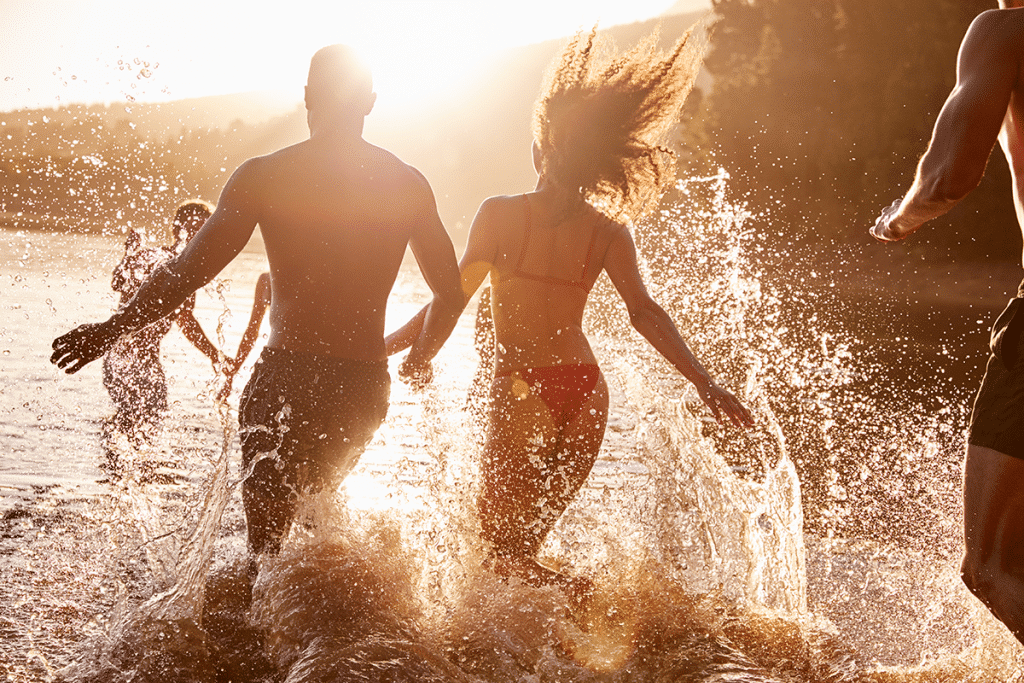 It isn't ever easy to make a choice between two great products that will both serve your needs.   
How do you choose? Do you flip a coin, ask a friend, look to the skies, or read a blog for guidance? (We're glad you're reading our blog!)    
Instead of agonizing over your decision, it only makes sense to take some time and really think about how you use and enjoy your boat.    
Both marine carpet and woven vinyl have incredible properties.   
The trick is matching the best properties of each product to see which one coincides with what you most need your boat flooring to handle.    
Your boating lifestyle really determines what marine flooring, carpet or woven vinyl, is best for you.  The choice isn't nearly as daunting as it first appears.    
Let's discuss the best properties of marine carpet and vinyl flooring and your decision will naturally flow from what you really need.  Fulfilling your needs by using the best product to do so is always a great way to love your decision and the results.
The benefits of marine carpet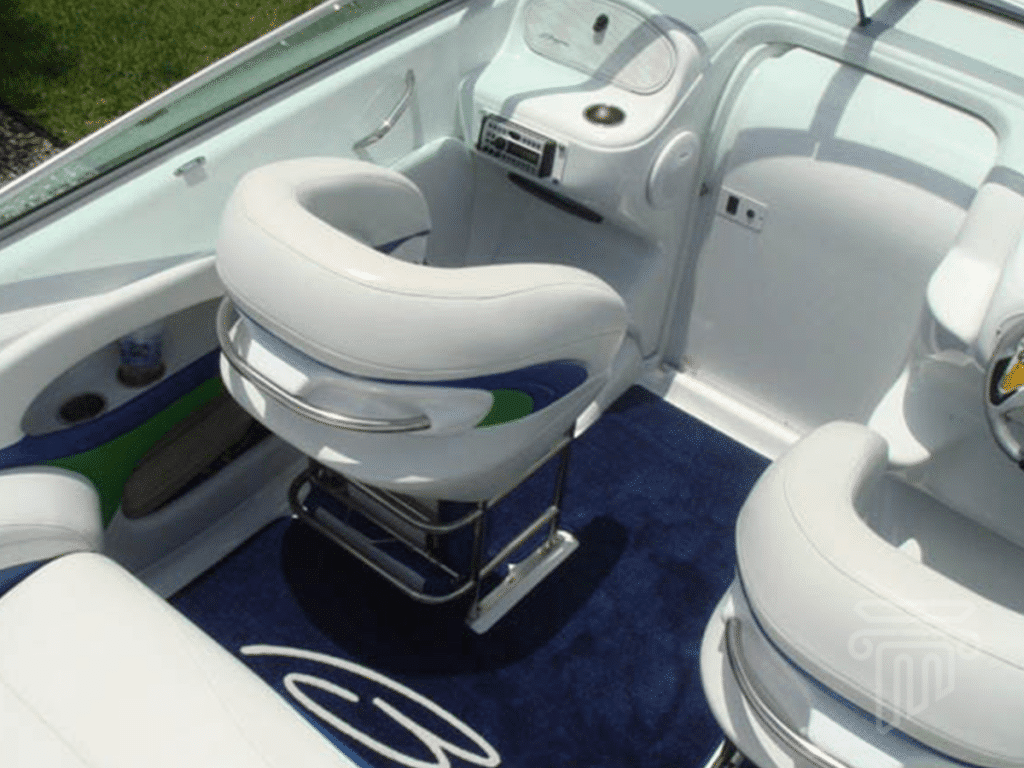 Marine carpet has several attributes that make it an ideal choice for many boats and boating lifestyles:
It's soft! A softer step and plush feel give marine carpet a distinct advantage over other flooring types.

There are no loud footfall noises when walking, as marine carpet absorbs sound and is quiet to the step.

It provides good traction making it harder to slip and fall on your boat or off it.

Naturally cooler to the foot, marine carpet is an excellent choice when kicking off your shoes and being barefoot on your boat.

Many color and design options are available in marine carpet including custom inlays. 

Marine carpet is UV stable, mold, mildew and stain resistant so it is easy to clean and will survive the marine environment for years to come. 

Marine carpet is budget friendly. You can replace your marine carpet and not break the bank.
The benefits of woven vinyl boat flooring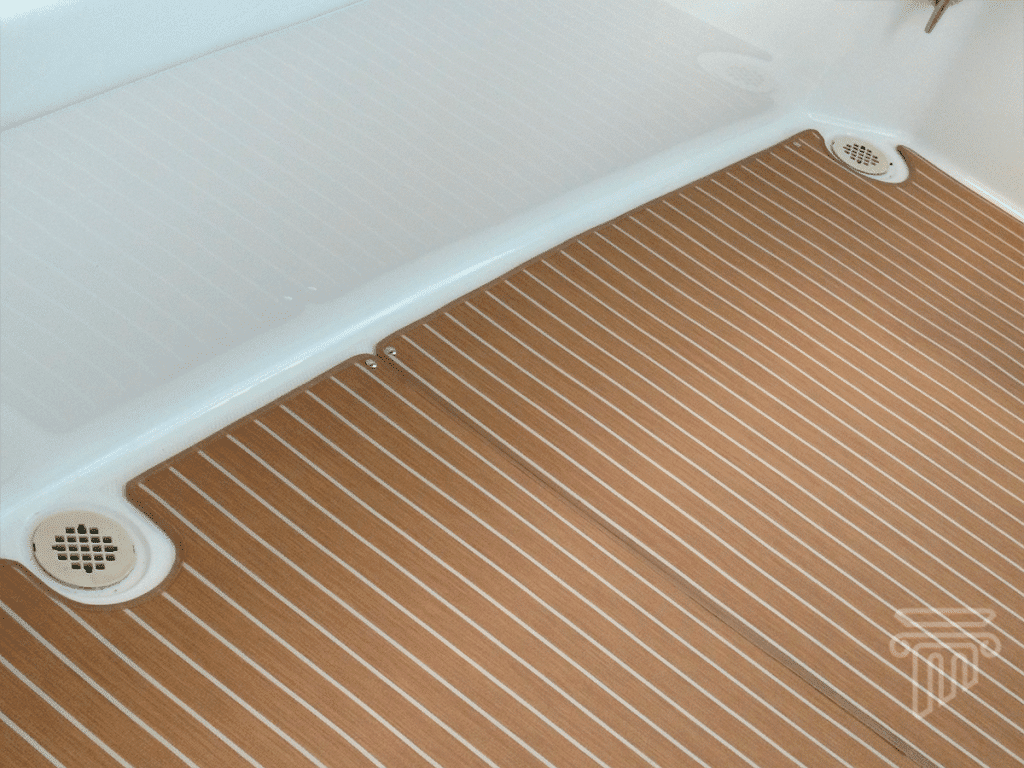 While marine carpet has many desirable characteristics that make it a strong contender as your choice in marine flooring, before you make up your mind, let us look at some of the major features of woven vinyl flooring:  
It's easy to clean!  Woven vinyl can be cleaned off simply by using a hose or in combination with a hose and a soft brush.

Woven vinyl is quick drying, and it will not continue to feel wet once it has been wiped down or squeegeed off – which is nice on your socks.

Extremely resistant to mold, woven vinyl stands up to moist and humid environments that often go part and parcel with boating.

Odors and stains are not trapped in your flooring.  The technology utilized in woven vinyl repels both odors and stains and is inherent in the actual fiber.

Resistance to fading helps make woven vinyl a good choice for longevity.

Cutting edge design is the hallmark of woven vinyl.  Woven vinyl has an organic quality that can mimic natural fibers like sea grass and bamboo while also showcasing incredible plank style patterns and teak options (available in both glue down and AquaMat®). 
 Which option is best for me, marine carpet or woven vinyl?  
After reading about the best qualities of both marine carpet and woven vinyl, what is your gut reaction?     
Are you someone who appreciates the noise absorption qualities of marine carpet and a plush, soft feel underfoot?  Or does cleaning off woven vinyl with a hose and its quick drying ability appeal to you more?     
These types of questions are what you need to consider before deciding between marine carpet and vinyl.   The good news is that there is  really no wrong choice! Perhaps the time-honored method of making a list of the best properties that are important to you is a good one to use in this case.  After making the list you can compare which flooring, either marine carpet or woven vinyl, has the most qualities that have made it onto your list.     
It's important to remember that what's right for your neighbor or friend may not necessarily be what's right for you and how you use and enjoy your boat.  The key is understanding how you use your boat and which product will serve your needs the best over time.  
Corinthian Marine is here to assist you with your new marine flooring.  We encourage you to contact us today and discuss your decision of purchasing either marine carpet or woven vinyl.  We want to help guide you to the perfect choice for you and your boat.  It's our goal to know that you love your decision by providing you with the Best Walk on Water®.