MAKING A PATTERN FOR TEAK LINES OR DIRECTIONAL FLOORING
Teak Instructions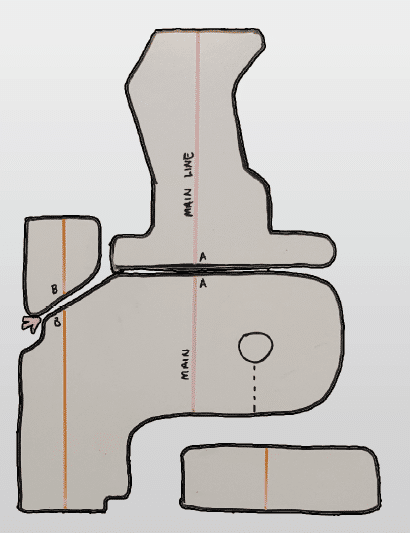 Only need one main center line through the entire piece. The main line must be marked as "main line " Other pieces must have lines through out as well, but we will orient off the main line. All line s MUST be parallel, this is how we square pieces together Even if pieces don't connect, we need a straight, parallel line running through it.
On edges, if pieces connect, mark as "A", + again as "A" on connecting piece . "B" to "B", "C" to "C", etc.
* Mark All Lines with a straight edge + visible marker for the best results. If possible , transparent template material is best.