The Best Marine Flooring Trends
What All Boat Owners Need to Know About the Best Marine Flooring Trends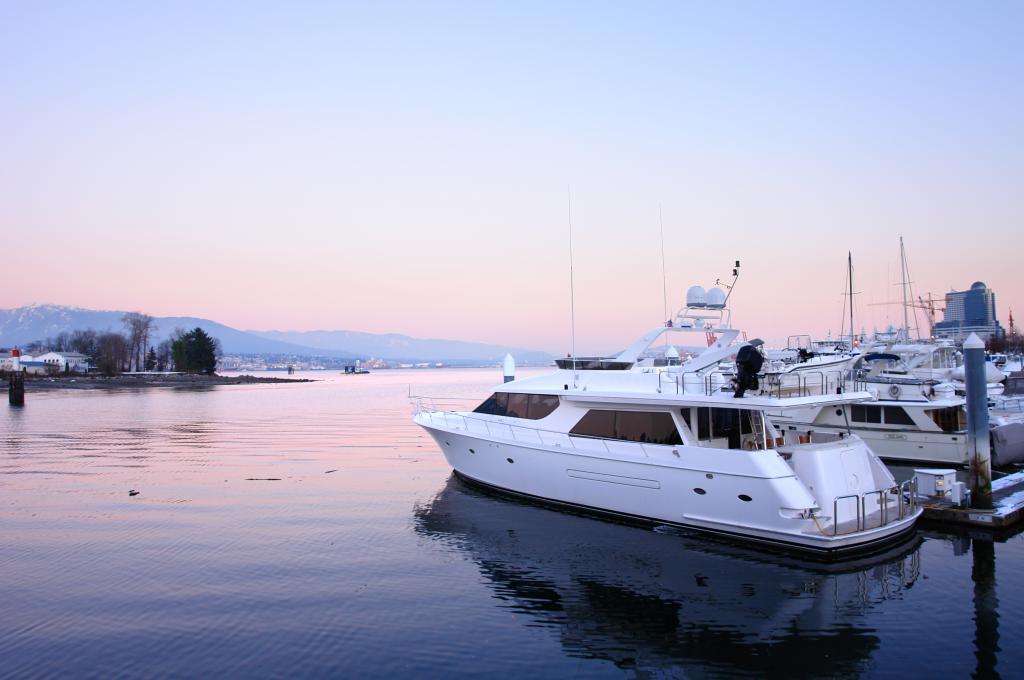 A change in flooring is one of the most noticeable and cost-effective ways to update your boat. What better place to begin than with what is directly under your feet?  Keeping your marine flooring up-to-date and shipshape adds to the value and enjoyment of your boat.  By discussing the best carpet and woven vinyl trends to consider, you will be better prepared to choose the right stylish, durable marine flooring that best suits your needs.  Since your boat's flooring will enhance the overall appearance and functionality of your boat for many years to come, it is wise to be aware of the leading marine flooring trends in technology, style, texture, and color.
Technology First
Like so many areas of your modern life, technology leads the way when it comes to marine flooring options.  Carpet and woven vinyl are now being designed to be water resistant, stain resistant, and mold resistant.  These properties are manufactured into the carpet fiber by utilizing nanotechnology.  This technology actually "locks out" other molecules from entering the fiber.  How cool is that?  What does this mean to you?  Moisture will not penetrate the fiber so readily making spills a cinch to clean up and making the carpet dry faster.  What about stains, you ask?  Even a spilled glass of red wine or grape juice is not a big problem because nanotechnology helps to block any stain from penetrating the fiber.  This incredible technology also eliminates the need for potentially toxic stain treatments to be applied to carpet as part of the regular manufacturing process because the inherent stain fighting abilities have been engineered into the very carpet fiber. A little more complicated than the treatment of water and stains is the issue of mold and what causes mold to grow.  Since mold must have organic matter and moisture to grow, it makes it very important to thoroughly clean up spills, food, and other messes that find their way onto the floor of your boat (place link to "How to Clean and Maintain Marine Carpet" here).  Also, completely drying your mats or glue down carpet is critical.  Thankfully, marine grade carpet and woven vinyl are engineered to dry fast when encountering water.  After-all, the reason you have your boat is to have fun on the water!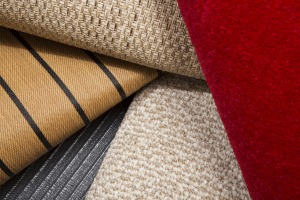 New Styles and Classic Favorites
The wonderful thing about carpet and woven vinyl is that there are so many different types to choose from and, like most design choices, your personal taste and the feeling you want to convey combined with practicality are often the leading factors behind your purchase.
One of the trending styles that has gained a lot of traction in the past few years is level cut loop or LCL.  LCL is a combination of two classic carpet styles: cut pile (level cut) and berber (loop).  Besides creating an endless variety of texture and pattern options (that will be discussed later), LCL has the plush softness of cut pile while adding the ability of berber to hide footprints.  With these excellent qualities, it is easy to see why the popularity of LCL carpet continues to increase over time.  This trend has staying power.
Cut pile continues to be the standard for carpet.  Carpet technology is making cut pile even more soft and plush than it ever has been, and it has always had a luxurious feel of softness since wall-to-wall carpeting became the rage in the 1950's.  Softer and softer carpet continues to be a trend, and cut pile is still a great choice for marine flooring. While fringe trends come and go, cut pile is a classic choice that will always be popular because of its beauty, its softness, and how it tends to create intimate, cozy spaces. 
Both a popular and stylish flooring option for many years, berber still remains a traditional choice for marine applications.  The trend we are seeing for berber is for more tailored loops, micro-berber (smaller loops), and subtle cut and loop (LCL) textures.  Berber has a well-earned reputation for being durable because the loop structure resists wear across the top.  This makes it an excellent choice in high-traffic areas.  Also, the loop structure resists crushing as well, so this is a first-rate combination for years of beauty and comfort on your boat.  
Woven vinyl has really come of age. We are seeing an explosion of colors, textures, and patterns making woven vinyl a superior choice for you and your boat!  Very seldom does any flooring product have such ease of care.  With a woven vinyl mat you can clean it off with a hose and it dries so quickly that it will leave you in disbelief.  The texture of woven vinyl is alluring and brings a very modern feel to your boat.  Woven vinyl is surprisingly soft to the foot while still providing enough traction to make it a perfect option for your marine flooring needs.  
Texture Is the Thing!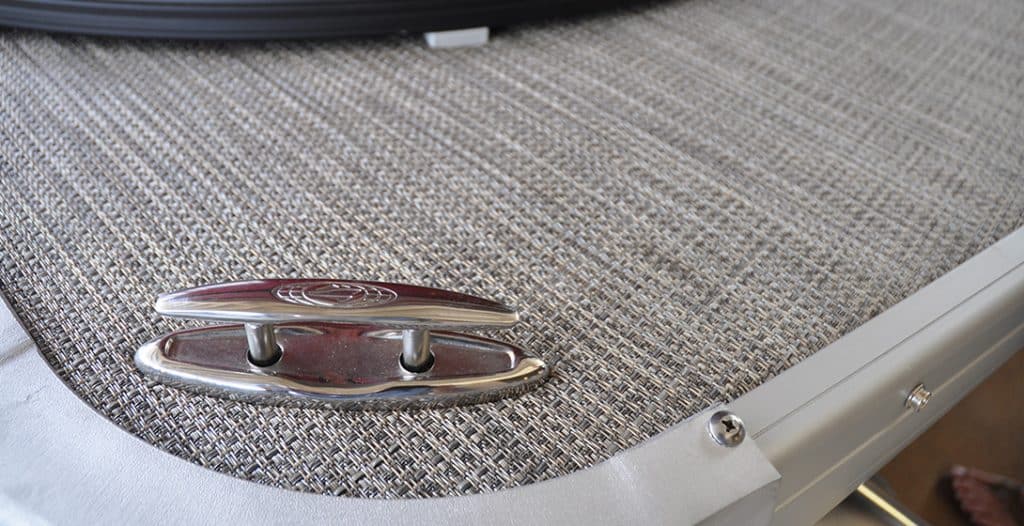 Often texture is used to create interest in a space by both subtle and elaborate design. Monochromatic (use of a single color) schemes can particularly benefit from the richness that texture adds because different textures serve to take on the role that color can play in adding interest and excitement.  Multi-layered textures create luxurious patterns and designs that truly elevate a space and make it extraordinary.
We are seeing several compelling trends in carpet and woven vinyl where texture is taking a staring role.  Texture is shown creating both traditional lines and shapes as well as more abstract randomized looks.  The use of blended edges to give classic traditional patterns an updated modern feel is being utilized to great success in all types of environments, including marine applications like your boat.  The use of stitching in contrasting, complementary, and monochromatic colors is an example of a trend that is using a more traditional element and updating it to suit modern tastes while adding an interesting textural element. Organic shapes which mimic the woven textures of linen, bamboo, seagrass, and waterfall effects are also trending right now, and woven vinyl is an excellent choice for replicating these beautiful styles that work so well with the natural water environment of boating. Geometric patterns continue to be a strong trend along with stripes and lineal designs (think teak.)  Woven vinyl and LCL carpet can produce many of these attractive, stylish textures and patterns.
Color, Beautiful Color
With its ability to create moods and evoke feelings, color is one of the most important decisions you can make when updating your boat's flooring.  Being aware of the best trends will assist you in making a great decision that will withstand the test of time.  Longevity is indispensable!
The traditional nautical color palette made up of blue, white, red, yellow, and black (the colors of nautical signal flags) continues to be a strong trend in the boating world as well as the design world in general.  The resurgence of blue in all shades, from darkest midnight and navy to cerulean sky and all the colors of water (including aqua and teal), is one of the biggest overarching color trends in design today.  Blue is known for evoking feelings of friendliness and openness and is chosen most often as a favorite color by men and women.  Since blue in all its glorious hues is the color we most use to represent water, this is great news for everyone involved in updating boats because there are so many blue options available. 
While gray will always have a place in any traditional color palette, we do see a warming of gray as a neutral taking place.  Warmer grays like taupe, which is a mixture of gray and beige, are trending and can help bridge the gap between warmer wood colors and cooler stainless, chrome, and bright white on your boat.  Instead of choosing pink-toned taupe and beige colors, we recommend choosing taupe and beige colors that are truly neutral or towards the soft gold side of the color spectrum.  The "blush" fad has already faded, and most of us remember the pink-toned taupe of the 1980's and don't want to repeat it.  Overall, the trend is for more
organic colors for neutrals while incorporating more and more striking and vivid color throughout. While the dominant trend is changing favoring more color, texture, and pattern, don't let that discourage you if you lean towards a more simple, monochromatic look.  Monochromatic color schemes can be sophisticated, chic, and classic when done well and will always have a place in design and on your boat. 
The Time Is Right to Update Your Marine Flooring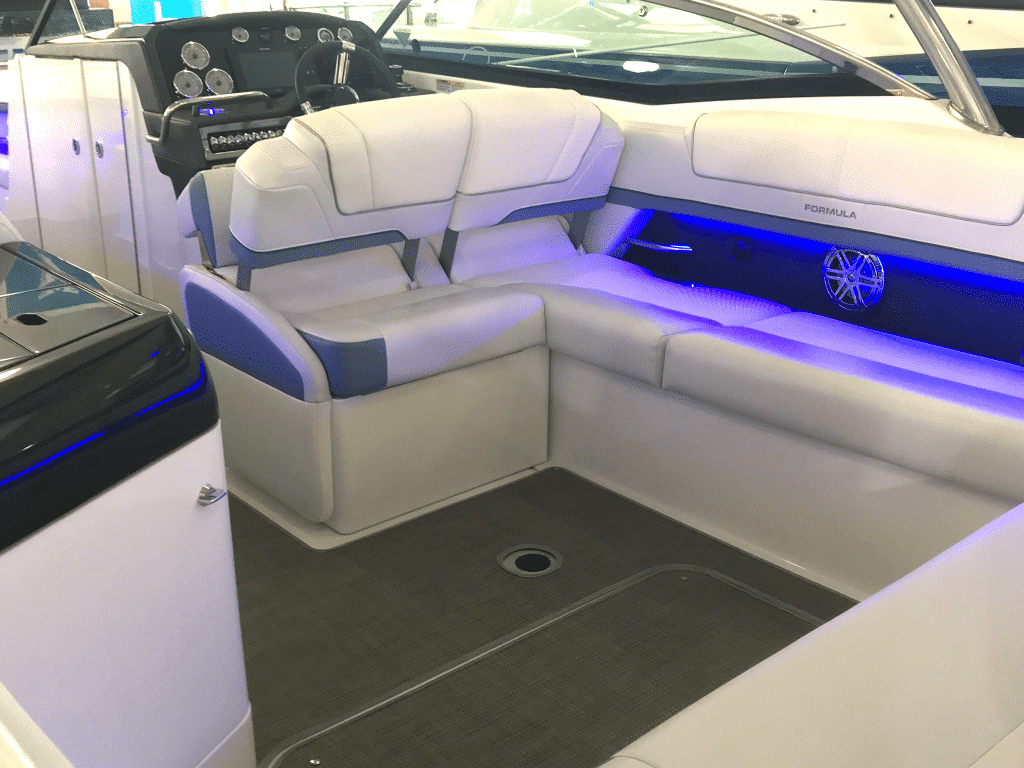 Now that you have the knowledge to identify the best carpet and woven vinyl trends for marine flooring, we encourage you to go ahead with your plans to update. Working from the floor up creates a great foundation of comfort, style, and enjoyment for many years to come on your boat.  The key is to determine what you like, follow the best trends and timeless styles that complement your taste, and follow through with your plans to update your marine flooring today! Please feel free to contact Corinthian Marine (place a link to get a quote here) with all your marine flooring projects.  We are innovators in marine flooring, and we understand the best trends that can help you make a great decision when updating your boat.  Afterall, we are known for being the Best Walk on Water!