Understanding AquaWeave™ Backings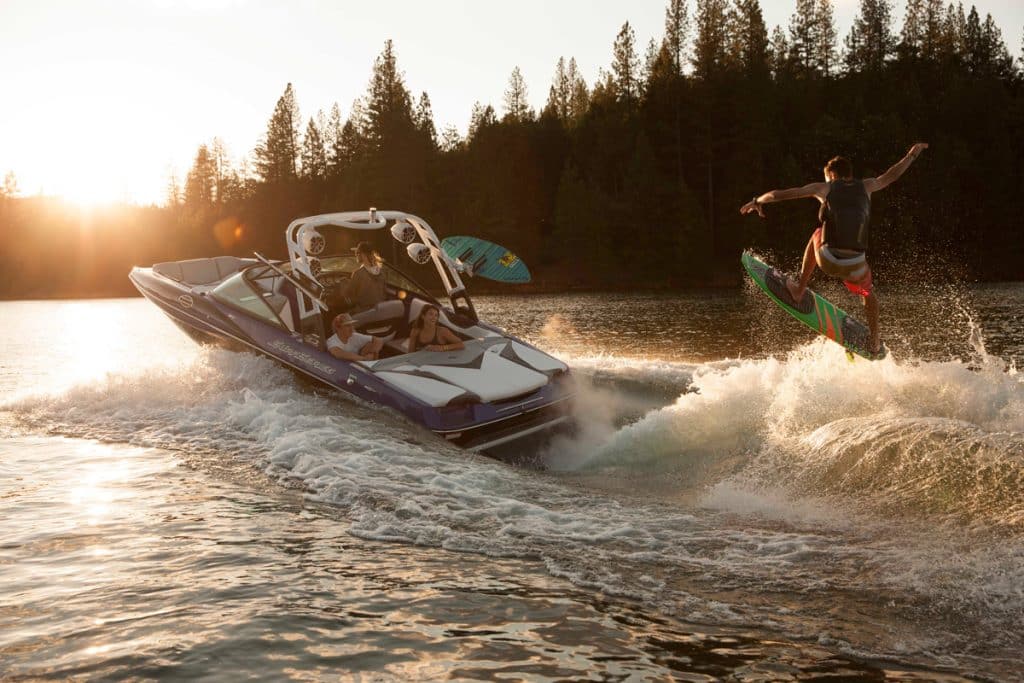 At Corinthian Marine we pride ourselves on being flooring innovators – whether it is the yarn we use, the face style we design or the unique backings we specify, our products are engineered with the end application in mind.  We want you to have the right product in your boat to ensure you have The Best Walk on Water.
We often get asked what is the difference between HydraFelt™ and AquaLoc®? Is one backing better than the other?  What are the differences?  The simple answer is one backing is not better than the other.  However, they are different and while both backings have their own unique features and benefits, both are manufactured to perform under tough marine conditions.  First, let's understand each of the backings:
HydraFelt™:        A Urethane foam covered with a non-woven felt. It is applied via a liquid fusion process followed by the felt.
AquaLoc®:           Corinthian's exclusive PVC ribbed backing applied over another primary backing, also via a liquid fusion process.
While the materials are different the process of fusing the backing onto the fabric is critical to the performance of Corinthian's AquaWeave.  Other competitive products in the marketplace have a fabric and a backing that are laminated together.  While the other products may look like they have Corinthian's HydraFelt, they are not the same. Application by lamination does not typically create the same bond as a liquid fusion application so there is a greater likelihood of delamination. Delamination is a term we use to explain when the backing separates from the face material. When this occurs, the material cannot be "put back together" so the fabric will show wrinkles on the face, stretch out and possibly tear.  It will need to be replaced – there is no fix.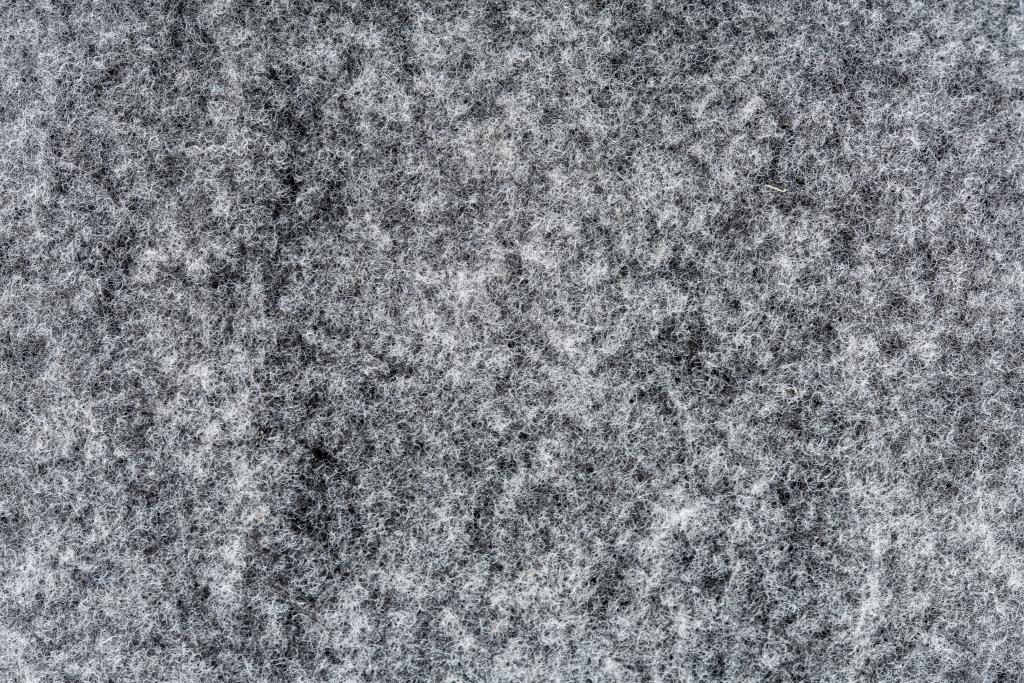 Corinthian's HydraFelt™ backing is versatile in that it can be glued down directly to the boat floor and it can also be cut and bound for a drop-in mat application.  In either installation option, the material underfoot has a nice cushion, but will maintain its shape – it will not stretch or pull over time. This material is used by boat manufacturers both glue down and as a drop-in mat. It does work especially well on pontoon boat floors where the boat flooring is being glued to the plywood. The extra cushion also helps to hide any seams or imperfections in the boat floor.   Installation is very easy as the felt liner creates an excellent surface for the glue to bond.
For snap in or drop in mat applications, the felt liner of HydraFelt™ offers a barrier between the foam and the fiberglass deck.  We hear all the time from customers who are unhappy with their current product because the foam crumbled all over the deck. This happens when the foam comes in direct contact with the non-skid pattern on the floor – the foam cannot take the abrading and rubbing against that pattern and over time it crumbles. Often the foam gets trapped within the skid pattern and is a real bummer to clean out.  The felt prevents the crumbling so it's a best of both worlds' scenario – the cushion of the foam and the layer of protection from the felt for snap in mat that will stand the test of time.
Another question we are asked is will the felt absorb and hold water? Our test results show that like any textile it will get wet, but it is super-fast drying and, holds less water than only foam. Again, it acts like a barrier where the foam only acts like a sponge.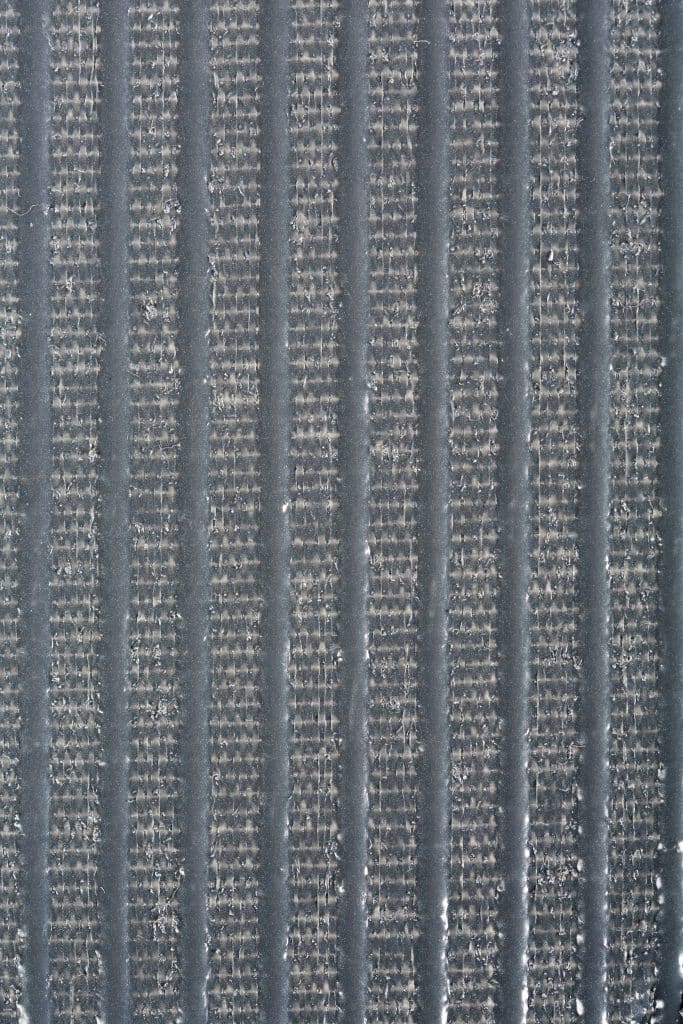 AquaLoc® is exclusively Corinthian's and has been manufactured for the boating industry since 1984. That's a long time – there are literally thousands of AquaMats® on boats today with AquaLoc® backing.  AquaLoc® is a PVC based polymer that is fused to the flooring over another primary backing.  It was engineered exclusively for snap in mats and has a long-standing reputation in the boating world for being the best backing available for a snap in mat application.  As a matter of fact, we received a twenty plus year old AquaMat® from a customer that was in perfect condition. Maybe a little dirty and a bit tired looking but in excellent shape. The customer just wanted a change to a different color.  It is unheard of that a mat in marine conditions survives that long but this one did and the AquaLoc® backing is the reason why.
This backing was first created to be adhered to marine carpet. After much research and development work, our engineers established a way to adhere it to most of our AquaWeave® styles.  The unique rib pattern is designed so that water drains out from underneath.  The backing is so sturdy it holds the shape of the mat – the mat will not stretch or shrink which is another common complaint with competitive products.  We say it holds the integrity of the shape.  AquaLoc® has slip resistance built in so fewer attachment pieces are required when compared to a foam only mat.  Not only will the mat stay in place, AquaLoc® backing will not disintegrate or crumble after contact with the fiberglass non-skid.  There will be no messy foam crumbles to clean up.
So, in choosing a backing from Corinthian, your main consideration should be application. If the project is a direct glue to the boat floor, you must go with HydraFelt™. However, if you are looking for an AquaMat® drop in mat, either backing will be an excellent choice.  The AquaLoc® is a little heavier, so if you take your mat in and out of the boat often, you may prefer HydraFelt™ because it is lighter.  Otherwise it comes down to your budget and personal preference.  Both products will perform for many years and we stand behind that with a five-year warranty.  The hardest decision really is what do you want the top to be – with so many well-coordinated colors and styles to choose from, it's a good "problem" to have.
You can order free samples at www.corinthianmarine.com so that you can  touch and feel both AquaLoc® and HydraFelt™ before you make a decision.  Also feel free to contact a Corinthian Marine Specialist at 866.785.6507 x500 with any questions.