AquaMat® snap-in or drop-in boat mats will distinguish your boat from the ordinary. Trusted by industry leading boat builders for over 40 years, Corinthian will manufacture your custom fit AquaMat® boat flooring to your boat's exact specifications, or we can refer you to a Corinthian Partner in your area. Regardless of your boat style, we will have an AquaMat® for you - so browse through our options by your boat type, flooring style choice, or color preference.
Corinthian's marine carpet and boat flooring will exceed your expectations. It is the same marine grade flooring installed by the world's leading boat builders. We offer a variety of colors and styles to accommodate all boat types and budgets. Whether your craft is a bass boat, ski/wakeboard boat, pontoon boat, or runabout we have boat flooring that will suit your needs - so shop away and remember samples are free!

Corinthian Marine's world class quality in a smaller form factor.
The perfect gift for any boater in your life!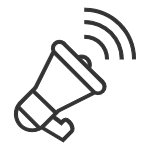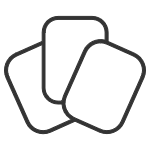 Finding the perfect match is a breeze! Get 3 FREE samples.
Photos From Our Customers
Find easy to install, Drop-in or Snap-in style boat flooring. Our AquaMat® products are perfect for those seeking a quick installation.
GLUE DOWN MARINE FLOORING
Glue down boat carpet and flooring products are a perfect option to replacing current boat flooring that is permanently adhered to the deck.
FAQ - Frequently Asked Questions